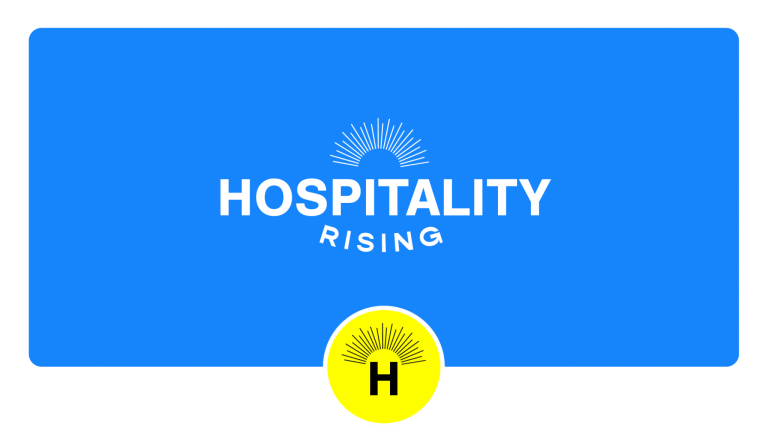 Hospitality Rising is a collaborative movement dedicated to creating the biggest hospitality recruitment advertising campaign the UK, and beyond, has ever seen. The organisation is a coalition of progressive businesses who are passionate about working together to attract new talent to the sector, while also shining a light on exemplar employers and raising the bar for employee experience across the industry. 
Spearheaded by a board of industry professionals, the aim of the campaign is two-fold: to change the perception of working in hospitality in the minds of the people of the UK, helping to increase the number of people considering working in hospitality from 1 in 5 to 2 in 5; and to increase the number of people recommending that other people have a job in hospitality from 2 in 5 to 3 in 5.  
While the movement has already secured £250k worth of donated creative support from the creative agency teams under the IPA10X initiative, the campaign, which is being supported by Google's lead creative agency and The Army's ex-lead recruitment strategist, aims to raise £5 million by the end of 2021 to fund the creation and placement of TV and social media advertising content. Following reaching the sponsorship figure at the end of the year, the campaign is currently planned to launch in Q2 of 2022. 
Industry operators, suppliers, investors, commercial sponsors and government are being encouraged to invest in the campaign to help support reach the £5 million target. Those who are keen to invest will be asked to donate £10 +20%VAT per employee (up to 5000 employees).  
If you are interested in hearing more about the campaign or investing, you can register your interest http://www.hospitalityrising.org and follow @HospoRisingUK on Twitter for the latest news.