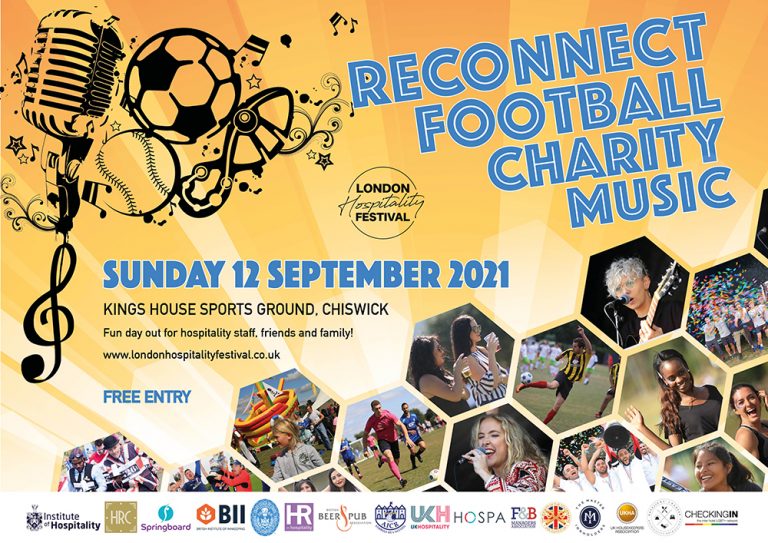 The Hospitality industry's staff Summer party is back this September.
Join us at the London Hospitality Festival as we reconnect with industry peers at long last.
On Sunday 12th September, you and your family and friends are invited to a free day out in Chiswick, West London. This outdoor event offers lots of food, drinks, music and kids entertainment so you can have a well-earnt Summer party.
This year's event will also host its 12th annual football tournament with London's finest hotels, restaurants, pubs and bars going head-to-head to be crowned 2021 champions. There are only a few places to fill for those who think they've got what it takes to beat the reigning champs SushiSamba.
Amongst all the fun and games, you will also have a chance to raise money for the Springboard charity with a penalty shootout and a kick back from the drinks sold on the day, so the harder you play, the more we pay!
The festival organisers have said "After the year (AND A BIT) we've all had, it's never been more important to reward our loyal staff and to attract new talent to the sector, which is why we're proud to show off the very best of our industry"
It's located at Kings House Sports Ground, Riverside Drive, Chiswick, W4 2SP.