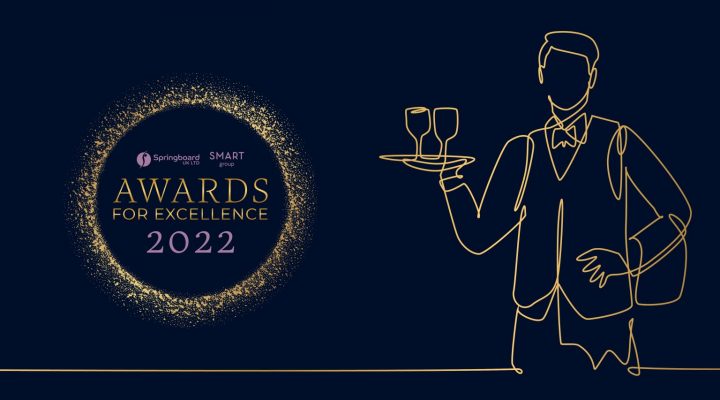 Springboard has announced the shortlist for the 2022 Springboard Awards for Excellence.
With over 120 submissions to 16 categories, over 40 businesses have made the shortlist. The Springboard Awards for Excellence champion those who have shown amazing resilience and innovation, managing to shine over the past year, as the industry rebuilds.
New categories for 2022, include Best Kickstart Employer, Disability Confidence Award and Best Practice Environmental, Social and Governance Integration. The categories showcase businesses and employees who have gone above and beyond, demonstrating the ability to implement new and successful initiatives to support their employees and communities.
Springboard CEO, Chris Gamm, says: The Springboard Awards for Excellence are about celebrating the businesses and individuals who do a brilliant job championing hospitality, developing our people, attracting talent and supporting Springboard's mission to futureproof the talent pipeline.
We're thrilled to see so many Charter Hoteliers' Businesses such as Royal Lancaster London, Home Grown Hotels, Iconic Luxury Hotels and Georgian House Hotel included on the shortlist.
Congratulations to the brilliant businesses that made this year's shortlist. Winners will be announced Thursday 7th April, at Illuminate London.
For the full shortlist, click here.